By
Michael Powell
https://www.nytimes.com/2019/03/07/sports/tom-seaver-memories.html
March 7, 2019
A few weeks back I drove across central Florida, that flatland of farms and cattle and sweet-smelling orange groves, in the company of a childhood friend, Peter Kurz, and we talked, as we have been prone to do over many years, about our lifelong obsession with the New York Mets.
We recalled our preadolescent battery at the Soldiers and Sailors Monument on Manhattan's Upper West Side, my imaginary Tom Seaver tossing fastballs to his imaginary Jerry Grote. We got everyone out of course, Willie Stargell and Roberto Clemente, Frank and Brooks Robinson, too, because that was just the way Tom Terrific rolled.
The 1969 Mets inhabited our consciousness, as happens when the hypnotic beauty of baseball sinks its hook in kids. Those Mets, those world champion guys, have been stepping into mortality's shadow for years now, Tommie Agee and Donn Clendenon, Ed Charles and Tug McGraw, all gone, so we can not lay claim to shock that another star will now be moving off the stage.
Except that Seaver was the immortal, the forever young, so composed and so fiercely competitive and so analytical about his efforts. Now his family says that at age 74 he suffers from dementia and we will see no more of him in public life. He will tend to his vineyards in Napa as long as he can.
That is not how I will remember him and maybe that's the point of his withdrawal. He was a powerful, stocky pitcher from California and he dominated his mound like a tenor astride his stage. He would pull off his cap and run his hand through that thick shock of hair and then ready himself and rear and toss and rear and toss. No need to put a 20-second clock on him; out there on his mound he was pure business and if a batter fiddled around too much he just might sneak a hard fastball under the batter's chin by way of a reminder to buckle down.
He perfected the drop-and-thrust delivery, dropping so far down as he threw that his measure of a good night was whether his right knee had dirt on it from dragging on the mound. No weight work and iron sleds for him; he ran and he worked out with light weights. And still that fastball crackled.
Magic could happen any night he pitched and so you tried to wheedle your parents into letting you stay up and watch with them on the black-and-white WOR Channel 9 broadcast, or you'd curl up in bed with a transistor radio and listen to Bob Murphy paint the picture for you, of Seaver tossing and tossing.
Data can be a sportswriting crutch although it's also true that baseball without statistics is like the Bible without words. So in 1969 Seaver went 25-7 with a 2.21 earned run average. He also threw five complete-game shutouts.
I recently took a look at the prevailing, and too little questioned, orthodoxy that starting pitchers should not go more than six or seven innings into a game. By way of making a point, Seaver became my insane outlier. If hitters wanted to get to him, they were well-advised to swing early before Seaver tuned up his curve and that live snake of a fastball. His career E.R.A. in the first inning of a game was 3.75. In the last three innings, his lifetime E.R.A. was 2.75.
And forgive me my statistical drunkenness but peak-performance Tom tilted into absurdity. In 1969, he pitched in the ninth inning 17 times and surrendered not a single run.
Oh yes, in September and October of that year, he went 6-0 with an 0.83 E.R.A. All this courtesy of Baseball-Reference.com.
Seaver like his peers Bob Gibson and Juan Marichal and Jim Palmer grooved on competition. That was never more true than in 1973, when the Mets became the most unlikely team in baseball history to reach the World Series, stumbling into the postseason with a motley record of 82-79. Many Mets had been injured that season, they fell into one ditch after another and yet somehow they dusted themselves off and made it to the Series against the vastly more powerful Oakland As.
That series went a taut seven games and Seaver facing off against Reggie Jackson was alone worth the price of admission. Reggie had led the American League in home runs and runs batted in that year, and Seaver was Seaver, 19-10 with a 2.08 E.R.A. and 250 strikeouts. Reggie strutted to the plate, wiggle-wagging his bat, ready for the struggle. Seaver looked in to Grote for the signs but there really was not much doubt what the call would be.
My mind's eye recalls Seaver throwing more or less nothing but fastballs, mano a mano. He got Jackson and Jackson got him. Seaver was perhaps not at his best in that Series as he actually lost a game and had a 2.40 E.R.A. He also struck out 18 men in 15 innings.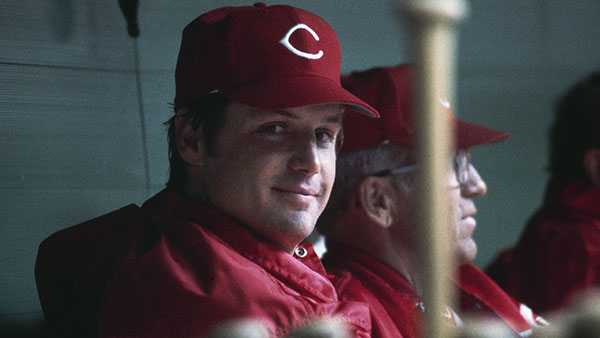 This fairy tale ended badly. Seaver wanted more money and the Mets' board chairman, M. Donald Grant, who was imperious to the point of self-satire, bridled at the help acting up. Goaded by Dick Young, a reactionary columnist for The Daily News, Grant sent Seaver into exile in Cincinnati. If that city by the Ohio River was to be his Elba, he made do well enough, going 14-3 in his first year there.
None of it felt right though. He was the essential Met. He returned in the midst of the Mets' Dark Ages, 1983, and the team lost 94 games. He was an old man in baseball terms, the vigor had left his fastball, but he still fashioned a reasonable season, with a 3.55 E.R.A. He gave up up just 201 hits in 231 innings.
He moved on, an itinerant starter, and won 16 games at age 40 for the White Sox. A year later he called it quits. He had a Hall of Fame career, one of the best in the history of the game, and his cumulative career earnings in 20 years totaled a hair under $6 million, or roughly what an average relief pitcher makes in today's game.
Me, I remember trying to mimic that drop-and-thrust motion of his. And I recall riding the No. 7 train to Shea Stadium with my friend Peter. We bought $1.30 tickets and took our seats for a doubleheader: Jerry Koosman in the open, Tom Terrific in the nightcap.
If I could, I'd give him a standing O still.