By Jackie K. Cooper
http://www.huffingtonpost.com/
July 8, 2017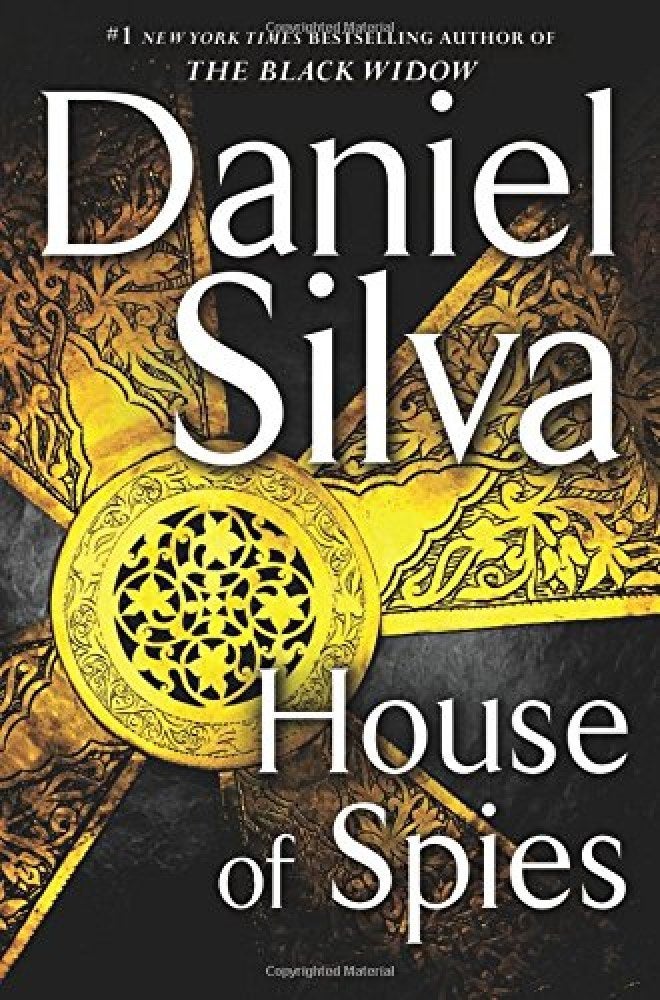 Each summer the literary world is presented with a gift. The gift is the latest Gabriel Allon novel by Daniel Silva. This year's gift is titled HOUSE OF SPIES and like all of Silva's books it is a tense, thrilling adventure with the Israeli master if operations, Gabriel Allon, in the lead. This story is right up to date on world events and poses scenarios that are much too plausible to be taken lightly. Therefore with Silva's novels you find yourself being educated as well as entertained.
For those who read Silva's last novel THE BLACK WIDOW, this newest novel acts as a sequel. In fact you could read through THE BLACK WIDOW and hop right over to HOUSE OF SPIES without missing a beat. In both cases the hunt is on for the ISIS head Saladin, and the services of a woman new to the Israeli spy ranks are used. Her name is Natalie Mizrahi and she was the main focus of THE BLACK WIDOW and she plays an important role in HOUSE OF SPIES.
But then there is a whole coterie of characters in HOUE OF SPIES, most of whom have appeared in previous books. The newcomers are Jean Luc Martel and his partner Olivia Watson. Martel is a very wealthy man who has a variety of businesses. Watson is a former model who now deals in art. Allon discovers they are not really who they pretend to be, and that their secrets can be utilized to his advantage.
In this story Allon has one goal and one goal only and that is to eliminate Saladin, a madman who has caused chaos around the world and continues to plan one heinous crime after another. Allon wants to see him dead and in truth wants to be the man who kills him. The fact he is now the chief of the Office in Israel could place some limitations on how active he can be in the field, but that is only if Allon wants to play its safe and by the rules. Something he does not feel inclined to do.
When reading a new Silva story the question always is whether or not the new book is as good as the one that preceded it. The answer is always yes. In the case of HOUSE OF SPIES it is being compared to THE BLACK WIDOW, which many consider his best book to date. So it is a welcome relief to find HOUSE OF SPIES is equally as good as THE BLACK WIDOW and maybe a tad bit better as it offers a sense of completeness.
Silva is am amazing writer. He brings his readers into the story and takes them on the latest mission. You find yourself encased with a group of devoted men and women who will risk their lives to see justice done. They have special skills that perform a necessary function of the task undertaken. Still all of them feed their talents into the abilities of Allon. He is the head of the group and the man in command.
Finishing a Silva book such as HOUSE OF SPIES is a bittersweet event. You are filled with the entertainment of the story and the thrill of the chase, but you know a new adventure will not arrive until summer of 2018 – and that seems to be a long, long time away.
Still the memory of Silva/Allon's skills last and provide warm thoughts of a story well told. Daniel Silva is that rarity of rarities, a writer whose stories just keep getting better. Well played, Mr. Silva.
HOUSE OF SPIES is published by Harper. It contains 544 pages and sells for $28.99.