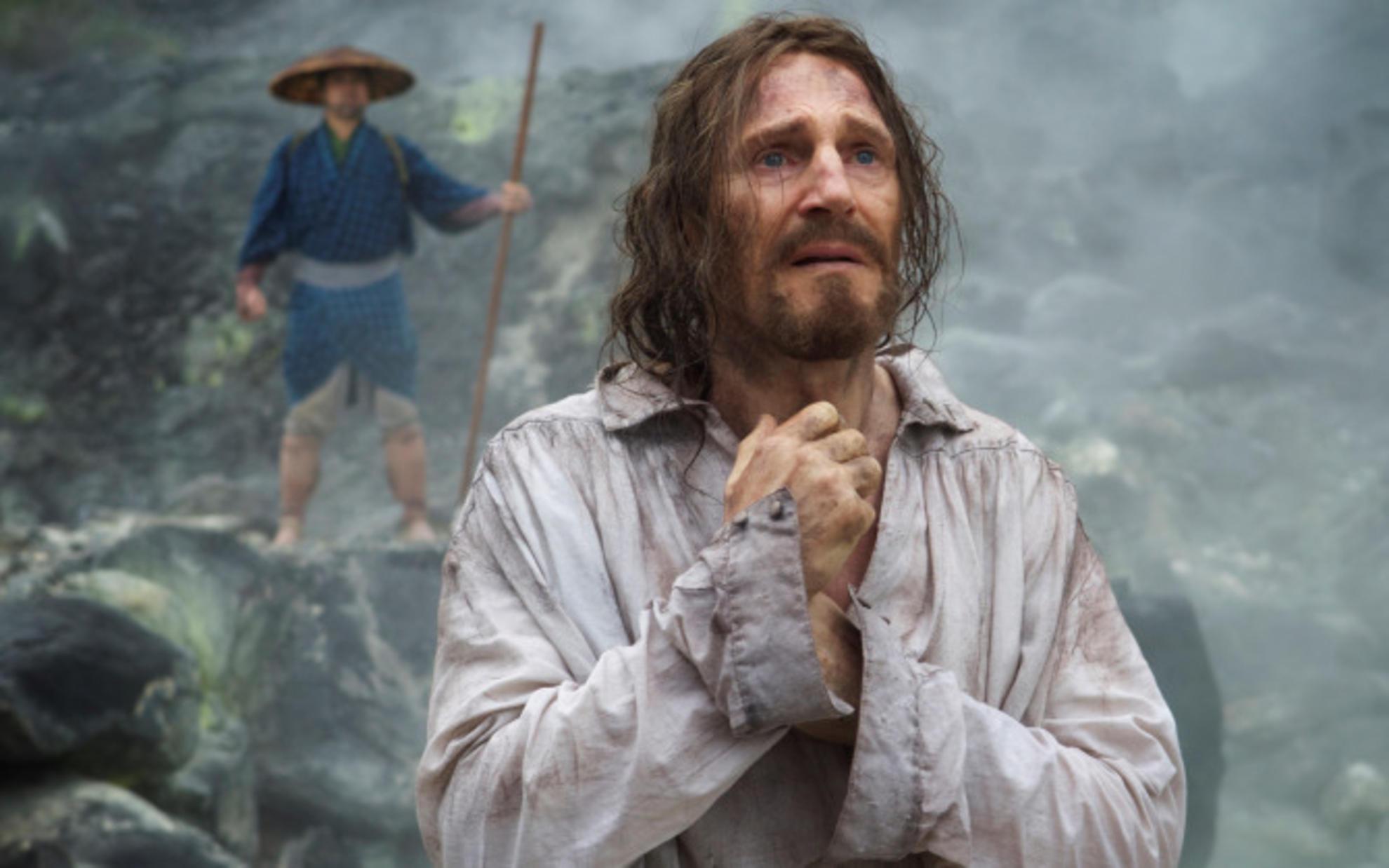 It has taken
almost thirty years
for Martin Scorsese to film
Silence
, Shūsaku Endō's
novel
about Catholic missionaries in feudal Japan. But the director's patience has paid off, for
Silence
is as well-crafted a movie as any he has made, and may well be his masterpiece.
Beautifully filmed and acted, Silence is as powerful as it is ambitious. Like the novel, it explores the nature and inscrutability of God; the passion of missionary endeavor; the depths of faith and despair; martyrdom and apostasy; sin and redemption; mercy and intolerance; and the clash of civilizations.
Silence
brings to the screen the story of the
brutal
persecution
of Christian missionaries and converts in seventeenth-century Japan. Endo was himself a Japanese Catholic convert, and cared deeply about the history of his people. Scorsese—who was raised Catholic and
once aspired
to become a missionary—yearned to tell their story. His film does full justice to Endō's novel, and will likely surpass its cultural impact.
The movie begins with stark images of the anti-Christian persecutions, reminding us of the tragic situation Japanese Christianity had fallen into by the 1630s. The scene then quickly shifts back West, where word has reached Rome that one of the Church's premier Jesuit missionaries, Father Cristovao Ferreira of Portugal (Liam Neeson), has "apostatized."
A Jesuit superior, Father Valignano (Ciaran Hinds), informs two young Portuguese Jesuits, Fathers Rodrigues (Andrew Garfield) and Garrpe (Adam Driver), of what has happened to their former instructor. "Ferreira is lost to us," says Valignano, sadly, with resignation in his voice. "He denounced God in public and surrendered the faith."
Click on the link below to read the entire article: