We're all on ISIS's kill list—what are we willing to do about it?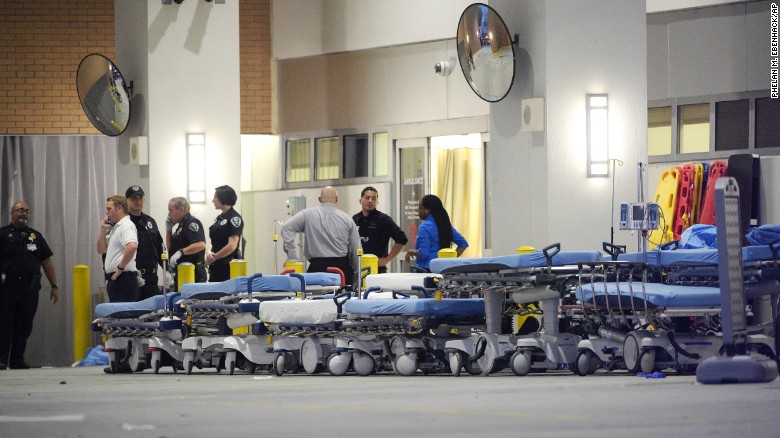 Medical personnel wait with stretchers outside Orlando Regional Medical Center
The numbness is taking hold. What once seemed as impossible and distant as a walk on the moon is taking on the air of inevitability: You and I—any of us, all of us—will wake up one day to find that it is our son, our daughter, our parents, or our neighbors who were blown away at a nightclub in the small hours, at a shopping mall at noon, on a bus in the center of town, in a stadium parking lot, or in their beds as they slept.
They are coming. ISIS publishes "kill lists" of Americans. We are all on it, every one of us.
You don't have to be Bernard Lewis to know that Omar Mateen was motivated by his Islamic faith to kill gay Americans. It would be nice if we could speak openly about this. It would be even better if our major media outlets wouldn't twist themselves into politically correct pretzels trying to avoid "speculation" about a motive. Sometimes a jihad is just a jihad.
I have a different idea. I think it's well past time that we took off the gloves. Let the FBI surveil the mosques. Let the NYPD surveil the mosques. Let these agencies do what needs to be done without fear of offending the ACLU, the Council on American-Islamic Relations, or the self-loathing secular liberals whose first thought when they hear about attacks like this is, "Oh, no. This will help Trump."