By
Marc A. Thiessen
https://www.washingtonpost.com/opinions/
September 7, 2015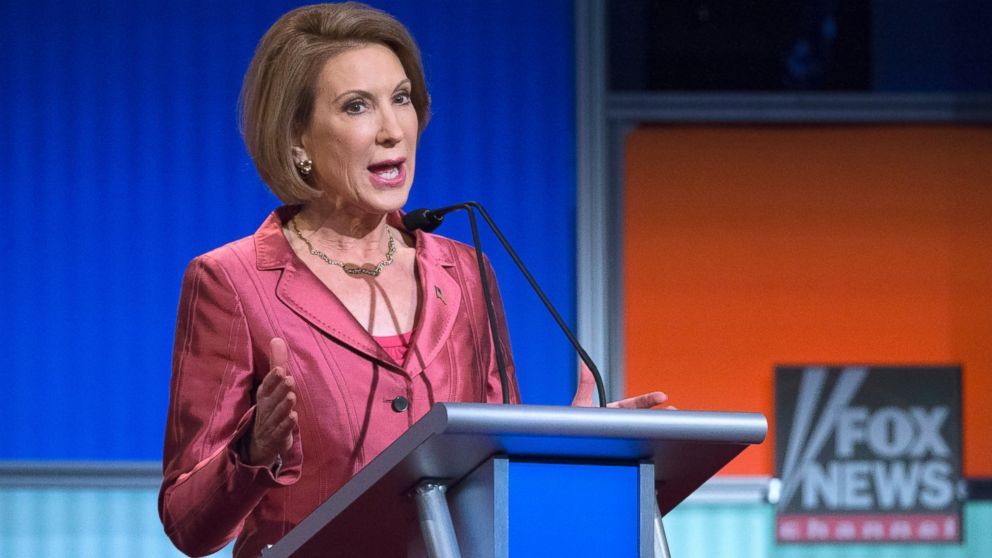 Trump wasn't there to respond, because Fiorina had been relegated to the undercard debate. But her jab didn't escape Trump's notice. "Carly was a little nasty to me," Trump said after the debate. "Be careful, Carly. Be careful."
Thanks to her breakout debate performance, and subsequent rise in the polls, Fiorina has now earned a chance to tangle with Trump and the other top-tier candidates on the main stage.
"It's a surprise apparently to many in the media that voters are tired of the professional political class, but it's not a surprise to me," Fiorina says in an interview. "When I launched my candidacy, I was asked over and over again, 'Well, how can you run for the presidency? You're not a politician.' And I said 'It's my greatest asset.' Maybe the media didn't understand that then, but I did. People are sick of politics as usual and they're tired of politicians."
"Going into [the last] debate, less than 40 percent of Republicans had ever heard my name," she says. "So first, it was an opportunity to introduce myself. But I think second, what people saw was, 'You know what, this lady could be president.' "
Now she's challenging the political status quo — and she believes she can overtake the outsiders ahead of her. She's not intimidated by Trump's commanding lead. "If you look at the polling data at this same time last cycle, Perry was at like 28 percent and Romney was far below him," she says. "What I know is that having started out with the lowest name ID in the field, the more people see me, the more people hear me, the more people listen to me, the more people support me."
Americans will have a chance to see her, hear her and listen to her next week.